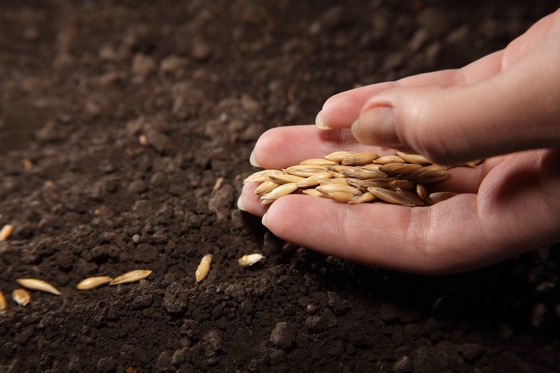 Thank you for your Love Gift Seed Donation for the gospel of Jesus Christ, as well as your desire to be a blessing to reach countless souls by sowing into our ministry! Your donation will go towards sending the transforming gospel of Jesus Christ to the nations. Lives are being impacted and minds are being renewed each day to "The Truth" of the uncompromised preaching and teaching of the gospel through our ministry's broadcast program, "The Truth" and our radio broadcast on KKLA "Only The Truth". Many are hearing, some for the very first time, that the cross of Jesus Christ has the power to heal, deliver and restore their lives and to restore our relationship with our heavenly Father!
Please Sow in FAITH Believing!
The Seed-Faith principle that we find in the Bible contains three keys:
Key #1 – Recognize that God is our Source.
Philippians 4:19 says, "And my God shall supply all your need according to His riches in glory by Christ Jesus
Key #2 -Give first, so that it may be given unto us.
Luke 6:38 – "Give, and it will be given to you: good measure, pressed down, shaken together, and running over will be put into your bosom. For with the same measure that you use, it will be measured back to you." This includes anything we can give—love, time, patience, forgiveness, finances, prayer, whatever we have. Our giving reflects our trust in God and our thankfulness. There is no way we can give to God without receiving something back from Him, multiplied!
Key #3 – Expect a miracle.
Mark 11:24 – "Therefore I say to you, whatever things you ask when you pray, believe that you receive them, and you will have them." The moment we ask God for something—the moment we do our part and plant our seed of faith—we should believe God that the answer is on its way. And it's also important to remember that God controls the time and method He will use to give back to us. We must keep trusting God and expecting our miracle, no matter how long it takes to reach us.
No matter how little you think you have, sow it in joy and faith, knowing in your heart that you are sowing seed so you may reap blessings. Then start expecting your blessings! Believe God will do it! "But seek first the kingdom of God and His righteousness, and all these things shall be added to you (Mathew 6:33)." Genesis 8:22, God says, "While the earth remains, seed time and harvest . . . shall not cease." The eternal law of seed, time and harvest, planting and reaping, giving and receiving will not change as long as the earth remains.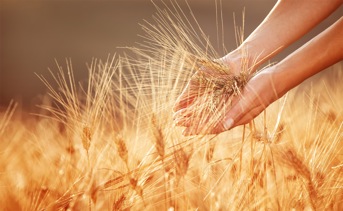 Keep EXPECTING your Harvest. God will multiply the seed and cause man to give to you.
God's heart is to bring us into a place of financial freedom in our lives.
Thank you and the Lord bless you for your prayers and your financial support. Your donations help us in reaching the lost, the hopeless, the poor, the homeless and needy.  We have partnered with Union Rescue Mission in helping get the homeless off of the streets and bring them to restoration in their live and spreading the gospel worldwide.
Your seed is being planted in fertile ground and it will bring in a Harvest of souls through our television ministry worldwide and here locally.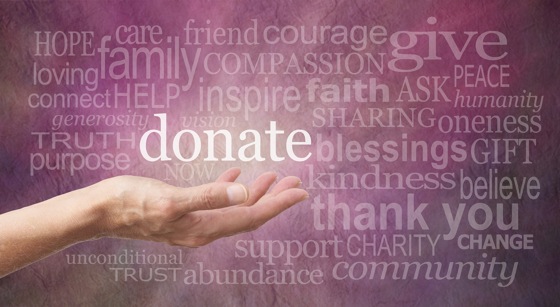 Donate Via Check or International Money Order
If you'd like to send a gift by check or an international money order, please make your check or money order payable in USD to Mega Praise Ministries and mail it to:
Mega Praise Ministries, 2632 Wilshire Blvd. STE #642, Santa Monica, CA 90403 
USA
The Blessing
The Lord bless you and keep you; the Lord make His face shine upon you, and be gracious to you; the Lord lift up His countenance upon you, and give you peace.
Numbers 6:24-26
Blessed be the God and Father or our Lord Jesus Christ, who has blessed us with every spiritual blessing in the heavenly places in Christ.
Ephesians 1:3
May God bless you and meet all your needs according to His glorious riches in Christ. May God grant you the faith to embrace His promises, and as you do, may He throw open the floodgates of His Spirit and pour out so much blessing that you will not have room enough to receive it and may you experience financial freedom and a spirit of giving in your life.
Mega Praise Ministries believes that your tithes belong to your local church. Your donations to the ministry are received as offerings to support the preaching of the Gospel of Jesus Christ.
Mega-Praise Ministry Donation Form
If you experience any technical difficulty with the form below, please try clearing your browser cache, clearing cookies for megapraiseministries.com, and/or using a different, current browser.
If you prefer not to use the form below, you may also donate using the following services:
Venmo: @Manuel-Johnson-13
CashApp: $ManuelcJohnson
PayPal: [email protected]
Zelle: [email protected]
Call us directly at 310-295-0284
Important notice to donors:

Mega Praise Ministries can provide donation receipts for tax purposes of only donations made on our website. We do not have the system to keep track of donations made by any other method, such as postal mail, cash CashApp, Venmo etc.'
Thank you!